All-year-round, cozy mobile cottages located on Camp Gorący Potok grounds.
Tiny Houses at the Gorący Potok Camp
In our campsite, there are also mobile all-year-round 6-person cottages. These are cozy and very functional places that we have fully equipped with basic furniture and accessories. Despite the inconspicuous size, you will find quite a lot of space in the cottages, because everything needed for a blissful stay fits in here: a place to sleep (with a mezzanine and an additional sofa), a bathroom with a shower, as well as a kitchenette with a hot plate and all necessary equipment. And on the terrace, you can drink coffee in the morning!
The cottages are located in a lovely spruce forest, which makes it really easy to indulge in sweet laziness. Right next to it, you will find a place for a campfire. Long summer evenings could not get better than this!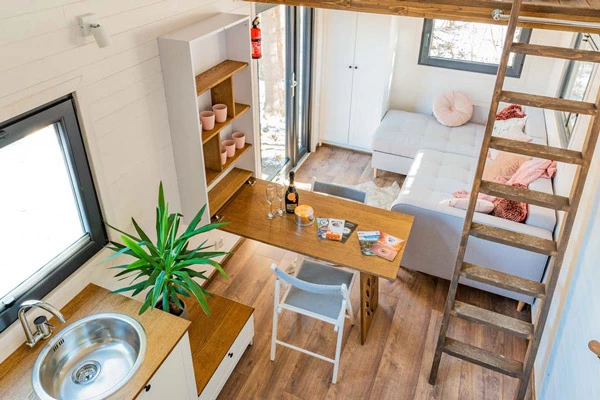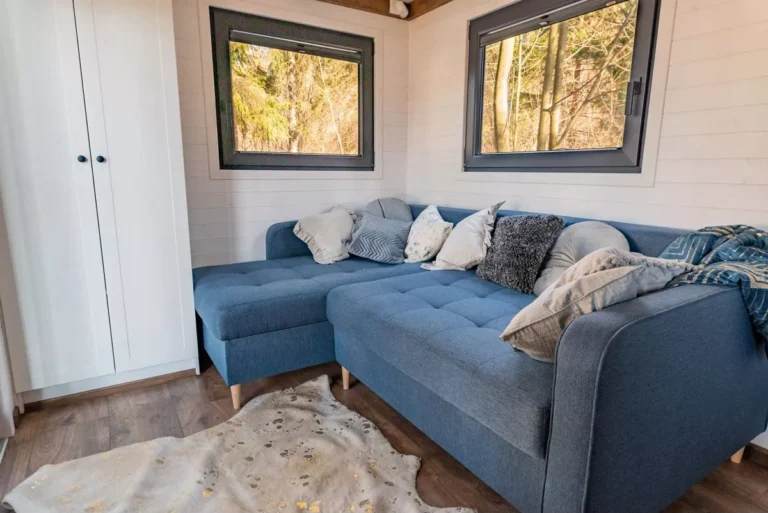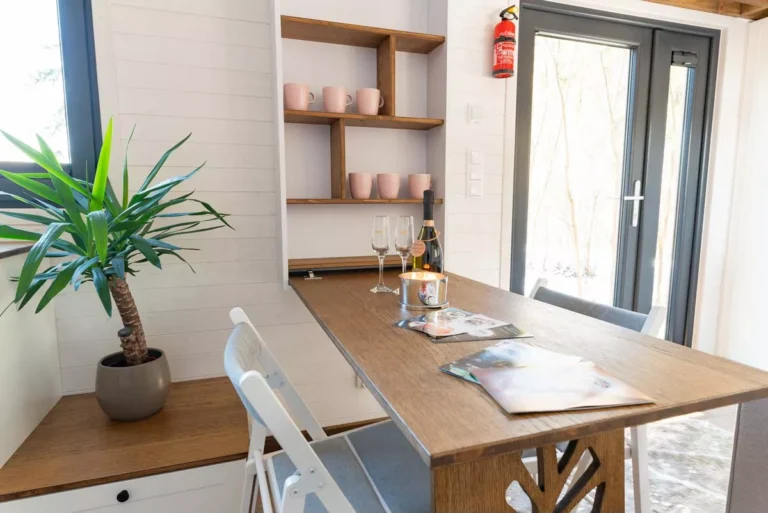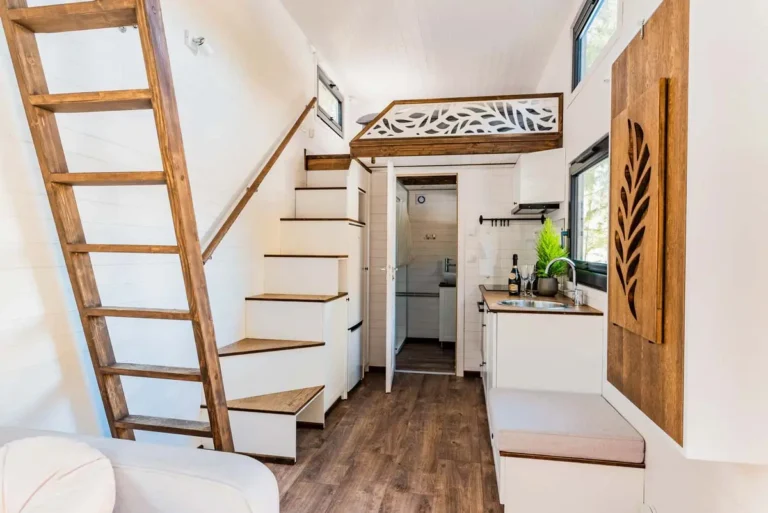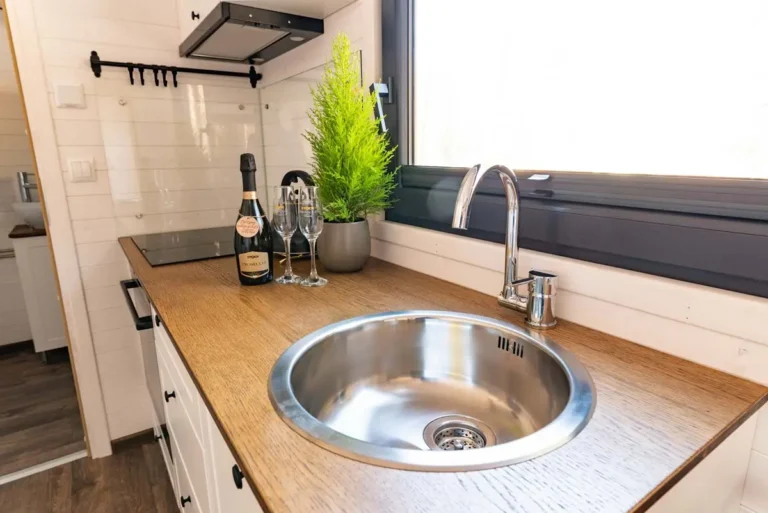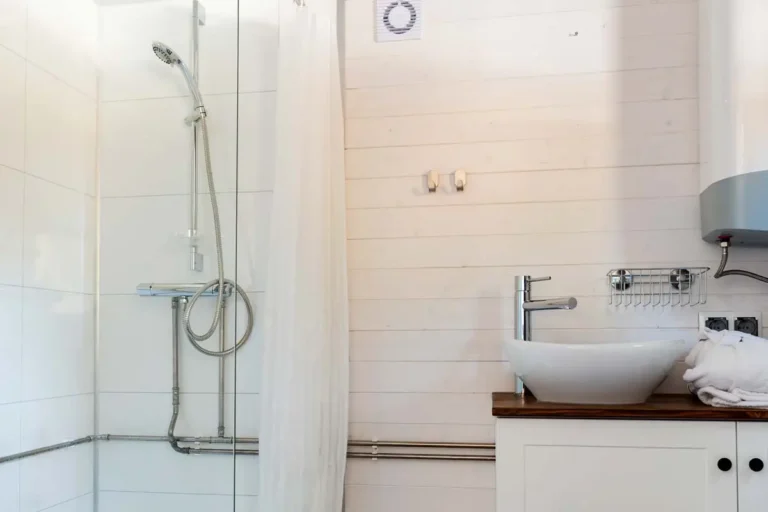 Pice list below are valid until 3.09.2023
Price list – season low are valid for following dates: 12.06 – 23.06.2023
Price list – season high are valid for following dates: 24.06 – 3.09.2023
Tiny house solo (without thermal pools)
Tiny house + thermal pools packages
* when booking a Tiny House over 3 nights – 10% discount for the entire stay
*  pets are not allowed